Fetch error
Hmmm there seems to be a problem fetching this series right now. Last successful fetch was on February&nbsp01,&nbsp2021&nbsp20:29 ()
What now? This series will be checked again in the next day. If you believe it should be working, please verify the publisher's feed link below is valid and includes actual episode links. You can contact support to request the feed be immediately fetched.
Manage episode 222895384 series 1234779
Van
Something Weird This Way Comes...
, ontdekt door Player FM en onze gemeenschap - copyright toebehorend aan de uitgever, niet aan Player FM. Audio wordt direct van hun servers gestreamd. Klik de abonneren-knop aan om updates op Player FM te volgen of plak de feed URL op andere podcast apps.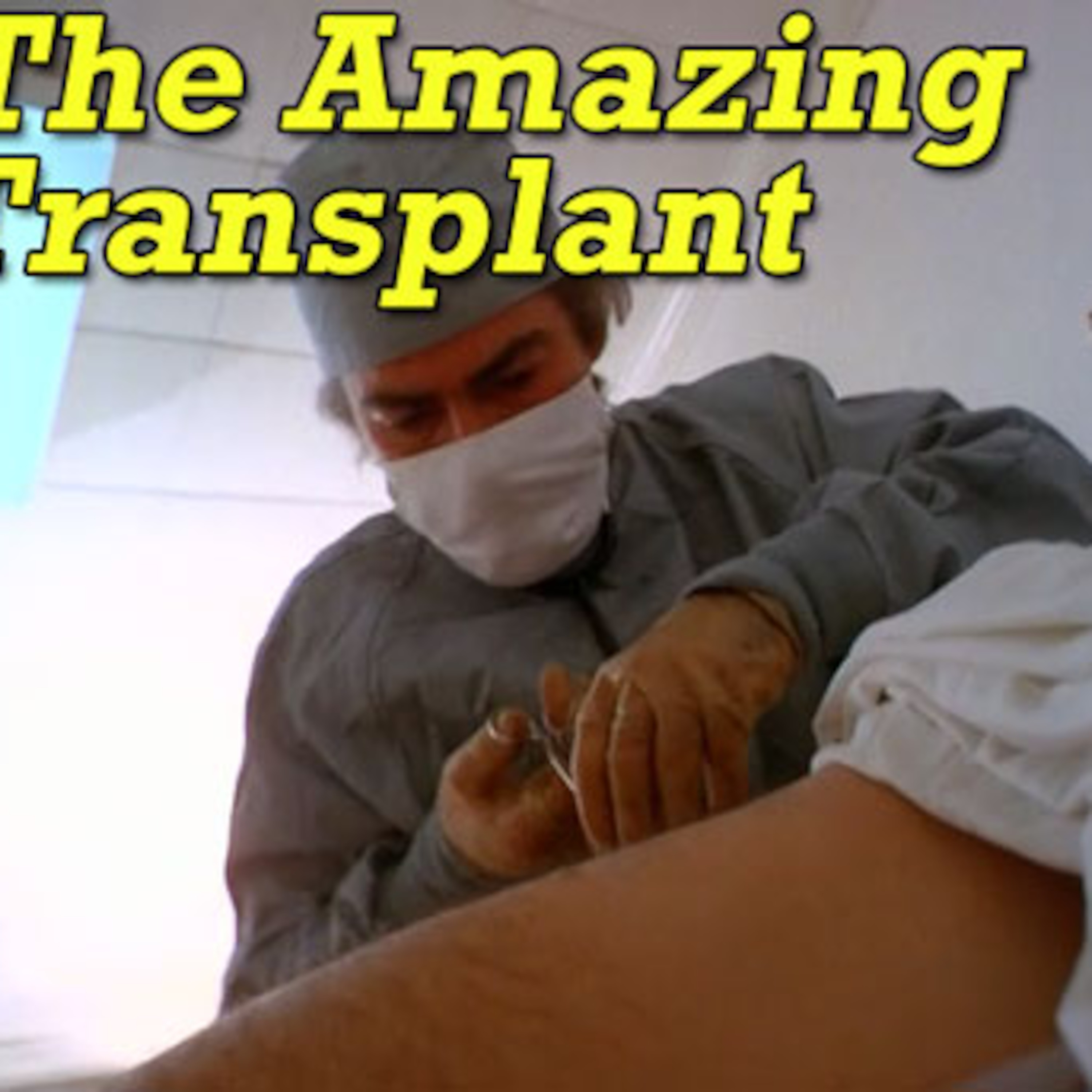 Something Weird This Way Comes... is a movie podcast about campy and exploitation films from the 30's - 70's. Join our intrepid hosts Roo and Moe as they discuss the Surgically Enhanced -
The Amazing Transplant
This barely lucid, nasty sex-mystery with rapes galore bends the laws of logic so severely, a pretzel would seem linear in comparison. To put it simply, this is DORIS WISHMAN's penis transplant movie.
When Arthur (JUAN FERNANDEZ, a sometimes Wishman cameraman) abruptly strangles his fiance, detective Bill Barlen (LARRY HUNTER) investigates by interviewing an assortment of nubile young women from Arthur's past. One by one, they recount their violent sexual escapades with amorous Artie as detective Bill stares at their laps.
What has turned formerly dorky Arthur into a sex crazed stud-machine who turns rapist at the mere sight of cheap gold earrings hanging from cheap cold women?
The protuberant answer is found dangling in the office of Dr. Cyril Meade where Barlen eventually learns the amazing truth about The Amazing Transplant. Jealous of his late friend Felix's prowess with women, Arthur blackmailed the doctor into slicing off his inadequate, little-used cocktail weenie and replacing it with the virile, babe-magnet member of dead Felix.
Unfortunately, though sporting the spunky new spurter of Felix, poor Arthur is shocked to discover that he has also inherited Felix's funky fetish -- namely a desire to violently bounce atop any young woman wearing gold earrings -- an authentic phenomenon current medical books also refer to as "dick brain".
Seemingly written by a group of Swedish school kids just learning English and edited by a bread slicer, this is one of Doris Wishman's most outrageous, jaw dropping epics. (Though Doris directed it, the director's credit is given to the name of her then husband, Louis Silverman.) With KIM POPE (Sticks and Stones), slimeball supreme Larry Hunter (All Women Are Bad), wall-to-wall sex, and dialogue that always seems to be recited while the camera is looking somewhere else, The Amazing Transplant offers a psychotic look at a world where men think only with their dicks... even if their dicks are borrowed.
Believe me, nothing in Miss Wishman's previous works can quite prepare you for this.
This Special Edition features a new digitally remastered transfer from the 35mm Wanker-with-a-Wish-List negative, the original theatrical trailer, trailers for Wishman's Deadly Weapons, Double Agent 73, The Immoral Three, and The Love Toy, and a Gallery of Doris Wishman Exploitation Art! Plus: keep your pecker happy with the U.S. Navy's archival short Sex Hygiene, and everything you always wanted to know about schlongs is explained in the short subject, "Penis Facts 1952" !
-- Marc Klapper
Come listen to Moe and Roo discuss how much we absolutely LOVE it! If you like camp and silly movies join us on Facebook, you won't regret it! An Extra special thanks to Something Weird Video for supplying movies for episodes and for generally being an amazing company and an inspiration to my movie viewing habits - Moe
16 afleveringen